BC Exterior Operations Level Fire Fighter
This course is designed for Firefighters who perform emergency services duties in the role of an Exterior Operations Level Fire Fighter and satisfies the requirements of the British Columbia Structure Firefighter Minimum Training Standards manual, 3rd Edition
B.C. Exterior Operations Level Fire Fighter (EOLFF)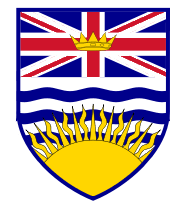 The Flexible Training Option
The Blended Exterior Operations Level Firefighter training program allows students to take the theory portion of their training online instead of in class. In addition to completing the theoretical learning at your own pace, you can now complete it at your own place! Students are given up to one year to complete the online training portion of the program.
Contact Canadian Fire Rescue College to learn more about this great online wildland firefighter training today!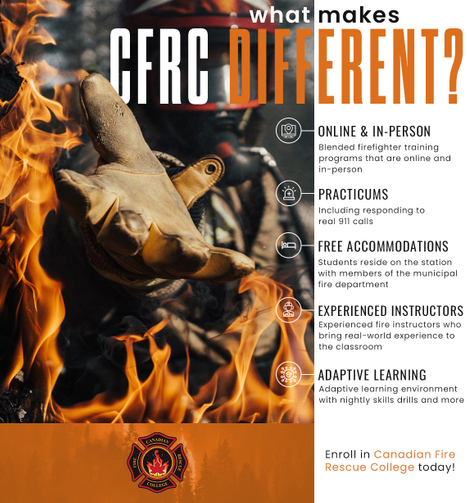 Exterior Operations Level Fire Fighter
Course Description
This course is designed for Exterior Operations Level Firefighter (EOLFF) and satisfies the requirements of the B.C. Structure Firefighter Minimum Training Standards manual, 3rd Edition . This program has been designed to provide basic and advanced theoretical and practical knowledge required for Exterior Fire Fighting.
This course will cover the following topics covered in the IFSTA Essentials of Firefighting, 7th Edition​ (textbook not included):
The online program consists of the following 18 topics in an interactive learning format:
Incident Command System (ICS) 100
BC Hydro Electrical Safety Training
Introduction to the Fire Service and Firefighter Safety.
Communications
Building Construction
Fire Dynamics
Firefighter Personal Protective Equipment
Portable Fire Extinguishers
Ropes and Knots
Ground Ladders
Forcible Entry
Tactical Ventilation
Fire Hose
Hose Operations and Hose Streams
Fire Suppression
Overhaul, Property Conservation, and Scene Preservation
Foam Fire Fighting, Liquid Fires, and Gas Fires
Analyzing the Incident
The CFRC splits this program into two parts, the online portion, and the practical portion which is to be taken after the completion of the online program. Once both portions have been successfully completed, the student may be eligible to take the applicable Exterior Operations Level Fire Fighter written examinations and practical evaluations.
Practical skills training and testing is only available to members of Fire Department organizations via private group sessions and is not available to members of the general public not associated with a fire service.
Some departments may choose to implement the online component into their existing training, and provide the practical component and testing in-house. To learn more about CFRC training program integration, please visit the Fire Departments page.
Register