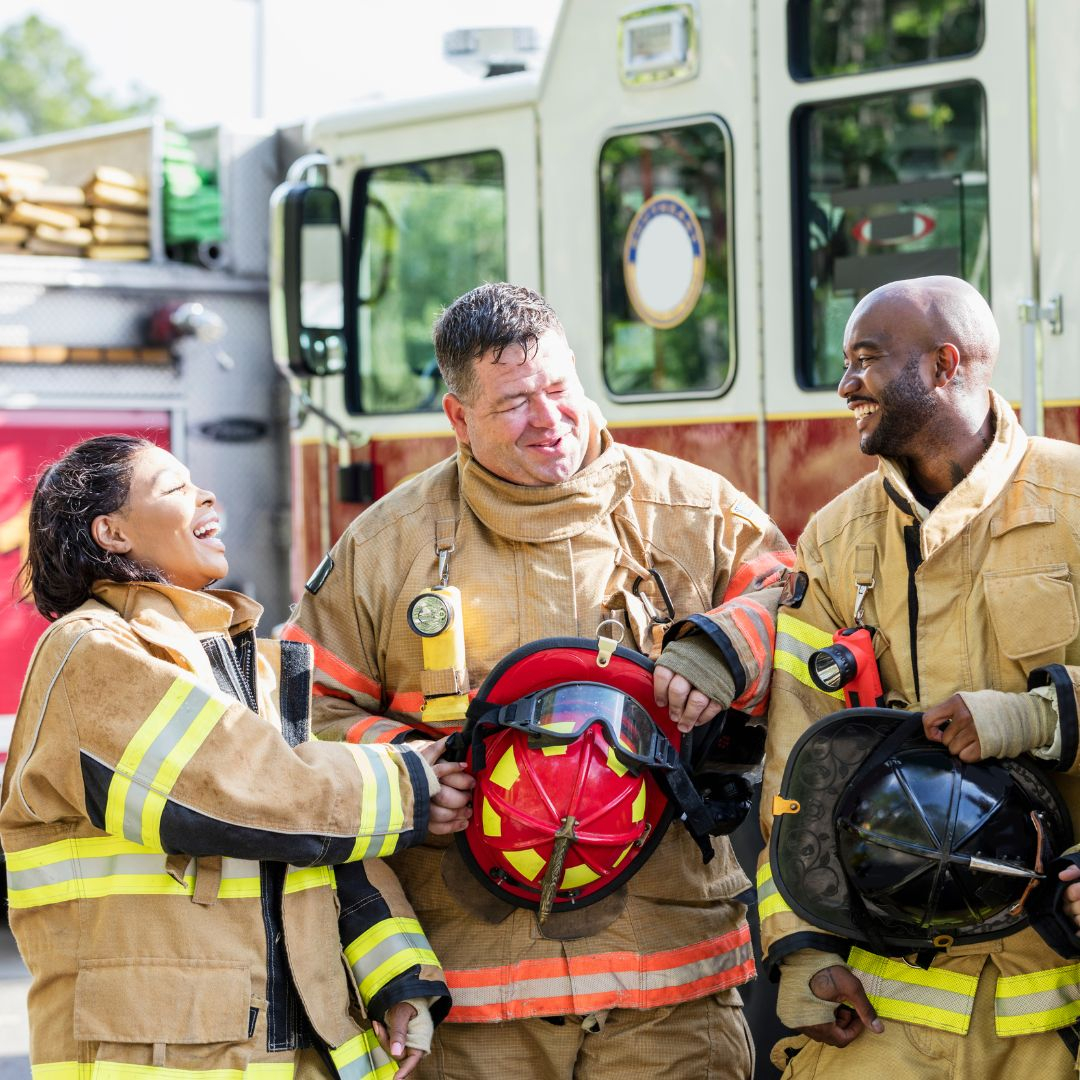 The Flexible Training Option
The Blended Firefighter and EMR Program allows firefighting students to take the theory portion of their firefighter training online instead of in class. In addition to completing the theoretical learning at your own pace, you can now complete the firefighter training online at your own place as well. Students wishing to become firefighter-medics are given one year to complete their Fire Training Online. The practical firefighting and Emergency Medical Responder training component is now offered in a 5 day per week format which includes practicum station placements. The practical component typically runs over the course of 12 weeks.
The practical component dates have recently changed to accomodate a new course delivery format, be sure to visit the Course Calendar to see when practical components will be taking place.
Guaranteed Job Offers to Top Students
We have recently partnered with Unlimited Safety Services who has pledged to offer at least one paid firefighter position to the top student of each graduating class. Our graduates currently have a 100% success rate in gaining fire and emergency services related employment within 6 months of graduation.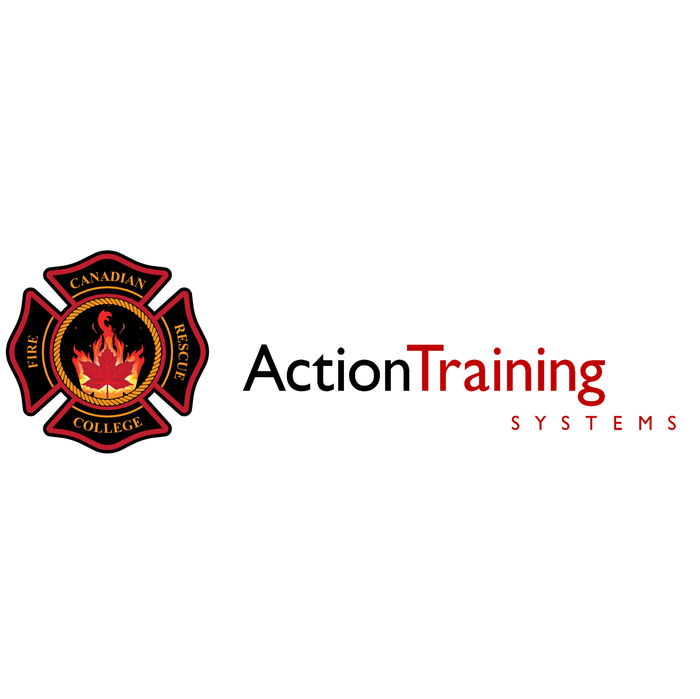 CFRC Firefighter I&II - Online
Provides you with the basic theoretical knowledge of firefighting
Meets the theory learning requirements of the National Fire Protection Association (NFPA) 1001 and 1072 standards
You can register and begin the firefighter training program at any time, no registration deadlines or set class dates
No due dates! You can complete the firefighter training program at your own pace
Interactive visual and audio learning aids developed in partnership with Action Training Systems Inc.
You must purchase the required firefighter training textbook for this program. Textbooks are available in print or electronic versions.
Try out our sample course in the student portal to make sure this training works for you.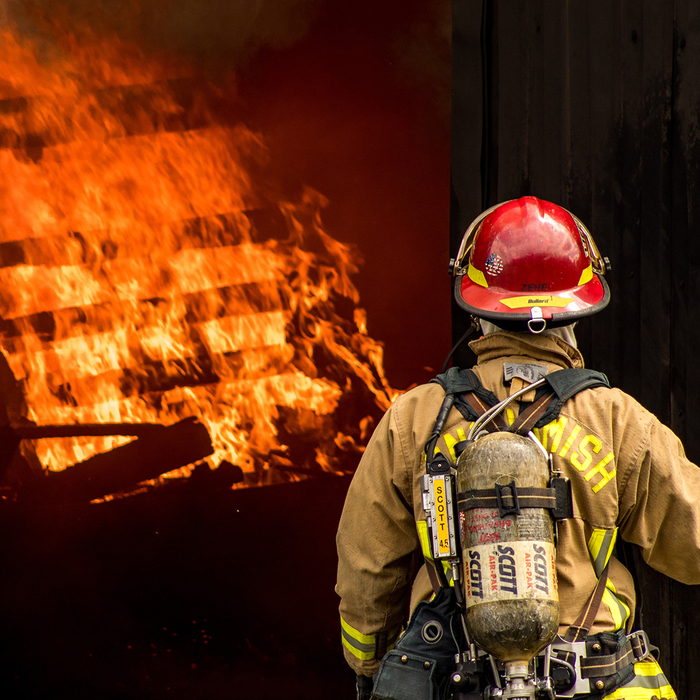 CFRC Firefighter & EMR - Practical Component
Must successfully complete the CFRC Firefighter I&II - Online firefighter program before attending
There are admission requirements to this program. Completion of an application package and acceptance into the program is required.
Involves in-person demonstration and instruction of firefighting and Emergency Medical Responder skills
During the full-time 5 day per week schedule, formal firefighter skills training takes place on weekends, with three days of Emergency Medical Responder training throughout the week. Students receive two days off per week to study and refresh.
Fight real fire inside buildings, vehicles, and outdoors. Perform vehicle extrication, Hazardous Materials Response... and more!
Apply your firefighting skills to actual 911 calls! Yes, the CFRC encourages students to respond to emergencies with the local Fire Department. Firefighting students are under the supervision of instructors, but are expected to perform the full duties of a firefighter while on calls.
Stay at the fire station. Accommodations are included with tuition. You will be staying at one of two fire stations.
Receive Pro-Board testing. If successful, you will receive Pro-Board certifications for NFPA 1001 levels I&II, and NFPA 1072 Awareness and Operations levels.
The Emergency Medical Responder component of the program is delivered in partnership with an Alberta College of Paramedics (ACoP) approved training provider. Successful students will be eligible to register for ACoP examinations and become licensed in the province of Alberta.
Application Package
The application package for this program is different than the package for the rest of our programs. This is because of the higher pre-requisites required in order to take part in the Emergency Medical Responder program. Please contact us for detailed admission requirements for this program.
Register and begin your online training at any time!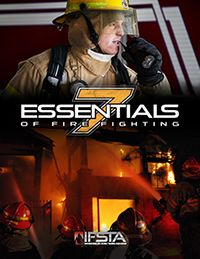 Four NFPA Levels Covered
This firefighter education program provides students with the knowledge needed to become professional firefighters. The firefighter training course features interactive learning material that helps students understand content better and top notch fire service instructors who help firefighting students learn the best way to fight fire. Experienced Fire Service Instructors are available through the Moodle learning platform to assist students regularly during the online portion of their firefighter training as well. There are four National Fire Protection Association (NFPA) levels covered in this two part firefighter training course including firefighter 1 and 2 certification online, they are:
NFPA 1001 Level I - Basic Professional Firefighter Qualification
NFPA 1001 Level II - Advanced Professional Firefighter Qualification
NFPA 1072 Awareness - Awareness Level Hazardous Materials Response
NFPA 1072 Operations - Operations Level Hazardous Materials Response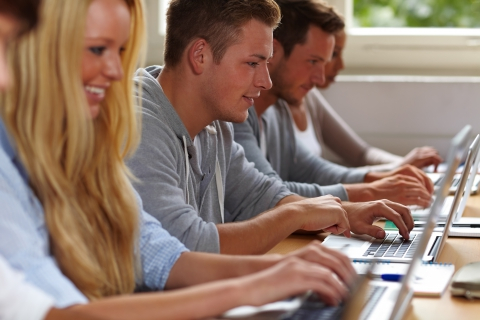 Pro Board Accredited and ACoP Approved
In order to receive the opportunity to be tested by the Pro Board®, firefighting students must complete the practical component of their Firefighter Training on site in addition to the successful completion of the Fire Training Online portion of the firefighter training program.
For further information regarding the Pro Board®, visit www.theproboard.org
The Emergency Medical Responder component of the program is delivered in partnership with an Alberta College of Paramedics (ACoP) approved training provider. Successful students will be eligible to register for ACoP examinations and become licensed in the province of Alberta.
Online learning tutorial
Take a look at our learning tutorial here and see what its like taking online courses.
STEP 1
RESEARCH YOUR CAREER
Do some research into what firefighting job you want, and what the Firefighter Training requirements are. Ensure that the firefighter education you choose is what you need.
STEP 2
RESEARCH TRAINING OPTIONS
The Canadian Fire Rescue College offers several Firefighter Training education options for you to choose from. Pick a firefighter training program that will meet your future job requirements, and your current lifestyle.
STEP 3
REVIEW THE TRAINING CALENDAR
Make sure that the firefighter training course you are interested in is running on dates that work for you. Be aware of registration deadlines and locations as well.
STEP 4
CLICK THE REGISTER BUTTON
Once you have picked the firefighter training course that will work best for you. Click the register button. Fire Training Online programs do not require the completion of an application package or the payment of a registration fee.
STEP 5
COMPLETE COURSE PAYMENT
Once you have clicked the register button, you will be taken to the products page. Select the Firefighter Training course you would like to register and pay for it. If you need financial assistance, visit our financial options page.
STEP 6
COMPLETE ONLINE TRAINING
Once you have paid for your Firefighter Training course, you will receive a login instructions document via email. Login to your firefighting training course, and get to learning! You have one year to complete the firefighter 1 and 2 certification online portion of the program, and the certification is valid for two years. You will need this certification in order to register for a practical firefighting training session.
STEP 7
REGISTER FOR PRACTICAL COMPONENT
No Firefighter Training is really complete until you kick in some doors and save some babies. Register for a practical firefighter training session to complete your training. Internationally accredited Pro Board testing occurs at the end of the practical firefighter training.
Firefighter EMR Training Program